Different qualities of HILTI products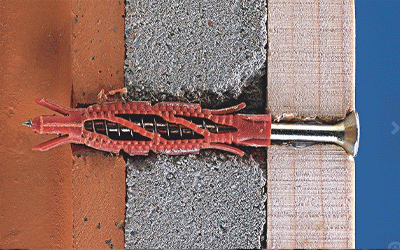 MSpace has been a proud associate of HILTI, the world's largest multinational company that develops, manufactures and markets high end products for construction and maintenance. Since our inception, we have been associated with the global giant for all our equipment needs. We have been dynamically associated with HILTI to use highest quality equipment with world class training in our projects. The same passionate goal of providing outstanding, extra-ordinary service and products to our customers is the driving force behind this partnership.
So, what is this fuss about HILTI and what are the qualities?
First and foremost, HILTI is most famous for its super wide range of products because of their versatile equipment manufacturing. It means that HILTI can cater to and provide affordable yet high-quality equipment to a client in any respect of requirement/expertise.
We at MSpace have been and continue using equipment and products from HILTI since our inception to ensure maximum quality in all our projects. It helps us stand out from the rest by keeping the installation strong and stable for a very long period of time.
Some of the major products used in our projects manufactured by HILTI are:
HRD-C Fasteners. We use these high-quality fasteners in our installations to ensure a snug fit that is good to go for several decades. These fasteners help maintain stability and strength to the overall structure. They are more than suitable for use in high rise buildings that are prone to high speed wind and other extreme weather conditions. They are provided in a qualtity of 50 per box and cost Rs. 49 /- per piece.
HFV fasteners Other such grade of fasteners is the HFV fasteners and these come in sizes of 8 X 80. They cost Rs. 9.96 /- per piece and are provided in a box of 100 pieces.
Apart from these, MSpace also uses other high-end equipment from HILTI to successfully establish your projects.
The best part about products from HILTI is the research and development that goes into the manufacturing of each product. The development is driven by an urge to provide effective and innovate solutions for construction specialists. Also, due to the thoughtful approach, the installation process becomes straight-forward with absolutely no hiccups. With HILTI equipment and products used in your installation, you can be assured of:
 Verification of accuracy
 Proper adjustment and clean service
 Proper documentation
Using such high-quality products and service enables to provide maximum benefits to our customers. Not only does it enable us to provide high-quality, long-lasting products, but also exclusive warranty programs. With a custom warranty program, you can be fuss free about your installations. Anything wrong with your installation? Simply drop in an email at sales@mspace.in or call us at +91 9177737865.
Conclusion
MSpace takes your invisible grills and other products to that higher level to provide you quality and service like no other. We value your faith and confidence in us and our products, which is why we do all that is needed to meet your expectations.
Visit MSpace.in to read more about our services. Get exclusive deals and discounts for your projects.
We Hope You Enjoy Reading This Blog
We are the Pioneers of Invisible Grills in India!
We make balconies Safe and Secure. Our question is, will it be yours?
MSPACE, has been established in India on January 2018 and since then we have finished 2000+ projects all over India. MSpace deals with invisible grilles, wall cushion and blind engine and many other such luxurious interior products. Our company is true to its name modern space which is well recognized nationally as an imported and integrated solution provider, for our products.
Ready with the solutions to all your home concerns!